With the hot weather we are currently experiencing what better way to enjoy it than with the Range Rover Evoque Convertible. The  Z folding soft top roof can be lowered at speeds of up to 30mph. At home as much in the country as the city. Enjoy it along the coast and beautiful beaches in the fantastic sunshine.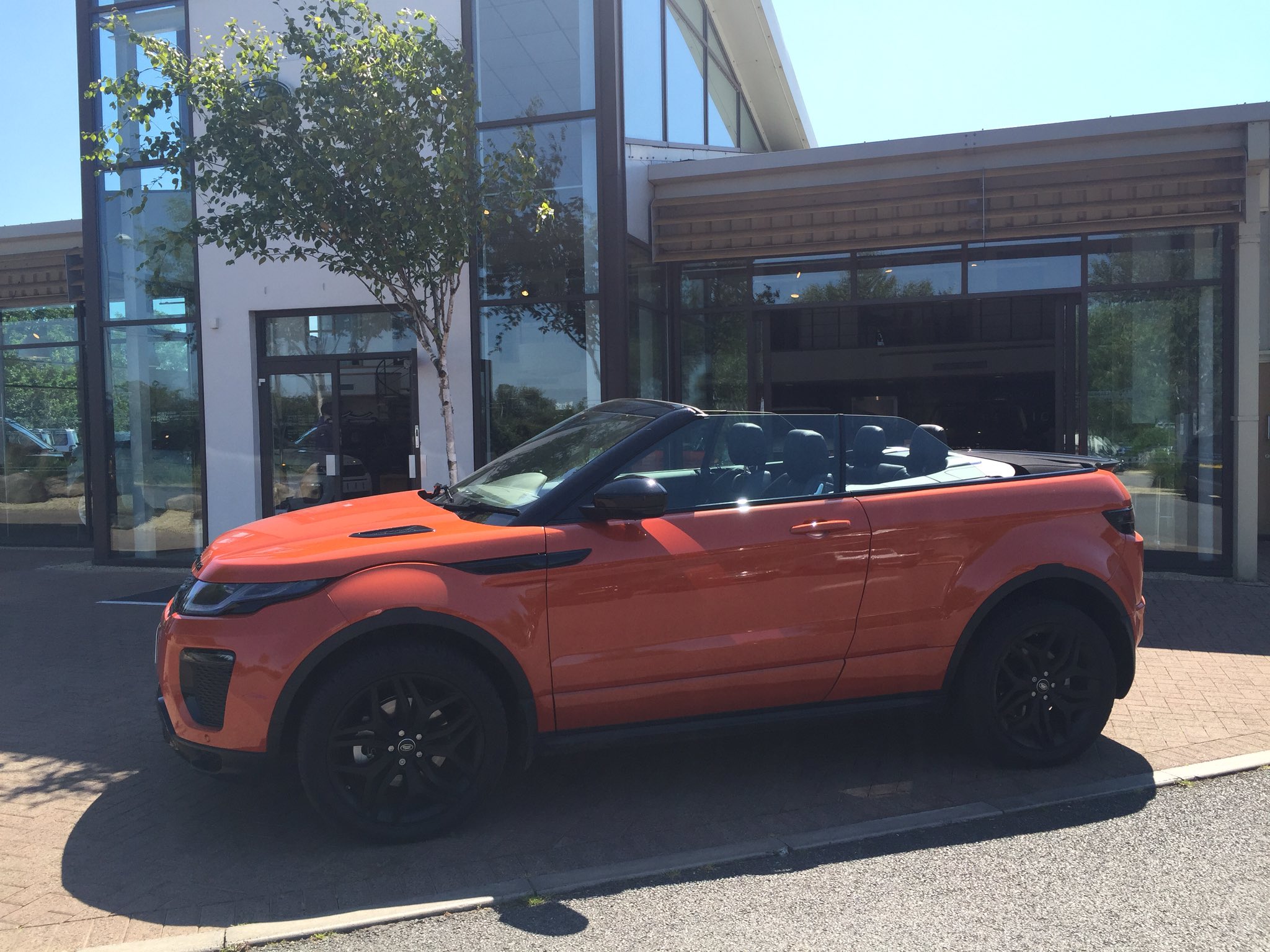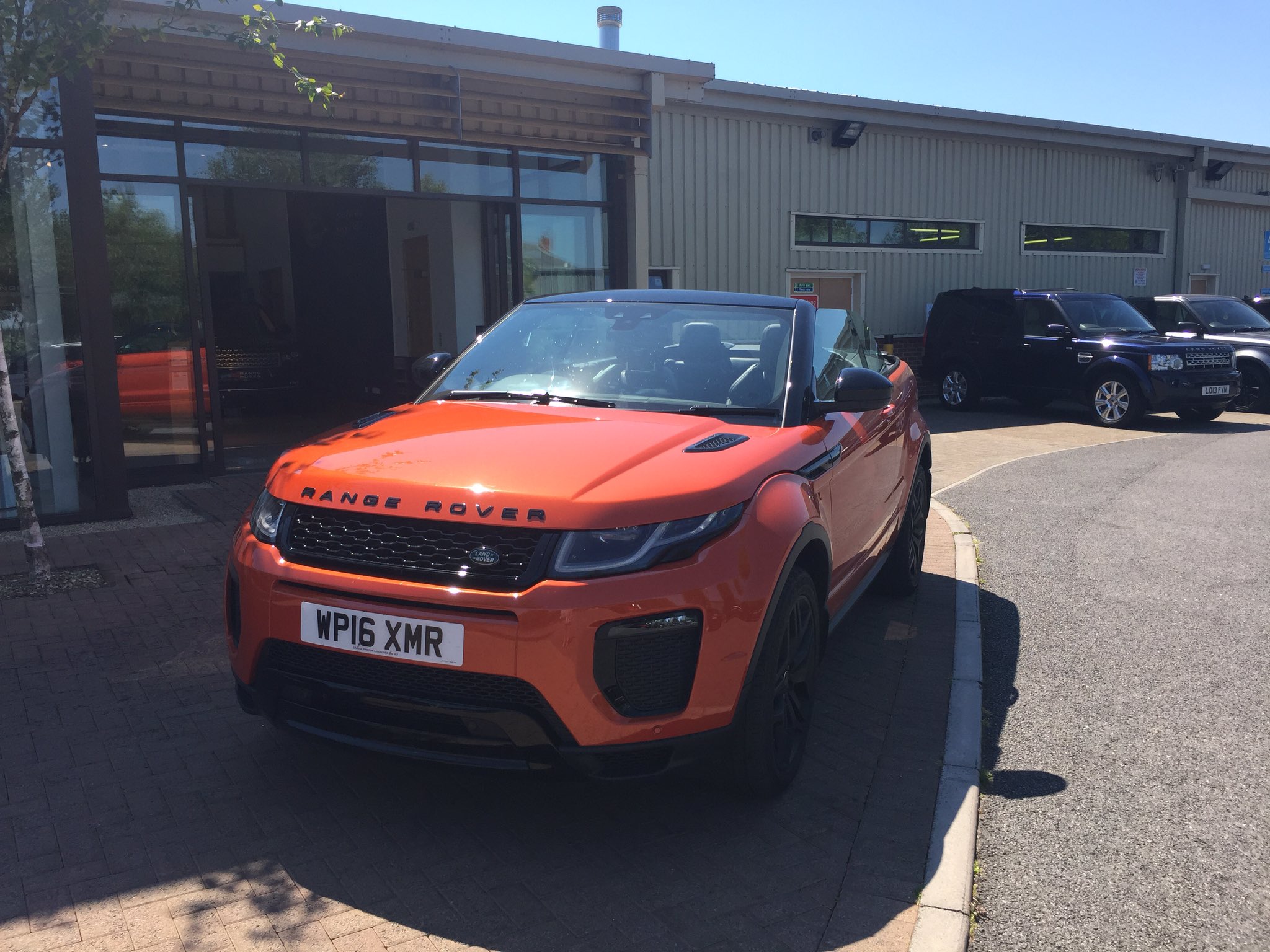 With the hottest day of the year so far on 19th July this is just the beginning of the hot weather. And the hottest June on record the sunshine needs to be enjoyed.
The Convertible spent a day at the St James Place Cup Final at Cirencester Park Polo on Saturday 16th July and looked stunning attracting a lot of attention. With the roof down it really stood out as a beautiful car. With not just the people liking it but it also received some attention from the dogs that were spectating. The Evoque convertible demonstrator is in the premium metallic of phoenix orange but can be personalised to you in a variety of colours trims and specification.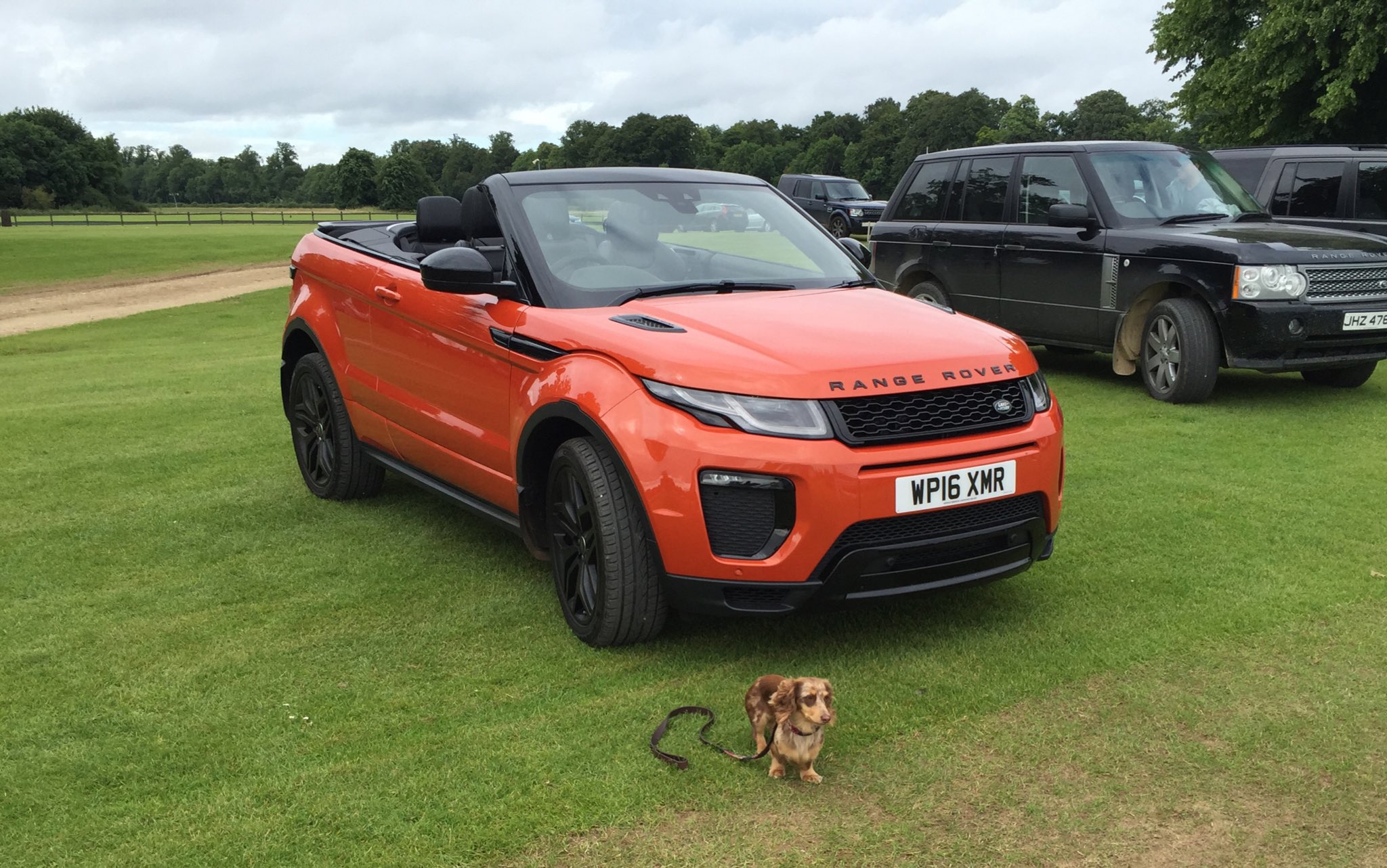 To find out more about the Range Rover Evoque Convertible please call our sales team on 01793 852381 alternatively view our website: http://www.grange.co.uk/dealerships/land-rover-swindon